Products & Services
We are Chartered Professional Biomedical Engineers (IE Australia) and technicians, providing a variety of equipment and services, including training for technicians and nursing staff throughout the Pacific region.
Our rates are cost effective and we guarantee a quick turnaround time for most equipment (providing we have the parts in stock).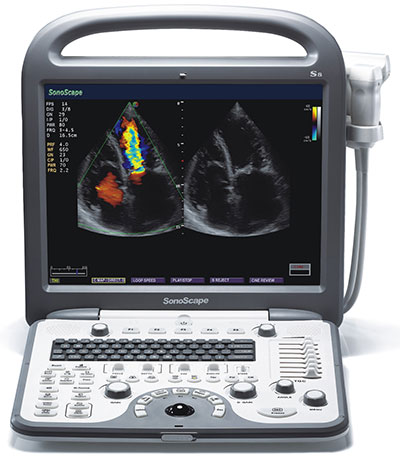 [Above: Sonoscape S8 Colour Doppler Ultrasound]
Oxygen Equipment
Premier Biomedical Engineering has an alliance with GAP Medical Pty Ltd, a sister company that specialises in all aspects of clinical oxygen requirements. Anything from regulators and bag valve masks to ventilators and resuscitators, and more, can be supplied at very competitive pricing.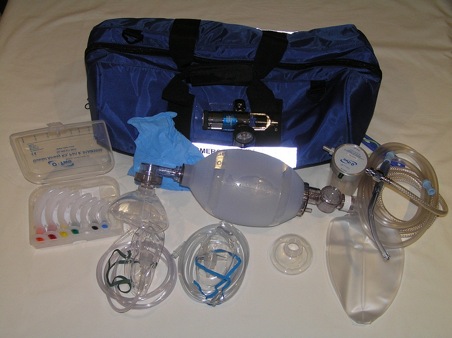 Oxygen Concentrators
Although the primary use of these machines is to provide oxygen to home based patients, they are also being employed in day surgeries where post-procedure patients can benefit from low flow (5-8 l/min.) doses of oxygen following the procedure. This saves the centre the cost and inconvenience of an oxygen cylinder beside the patient's bed, in those centres that do not have reticulated oxygen.
Premier Biomedical Engineering can supply and install these units either for home use, or for oxygen delivery in clinical settings.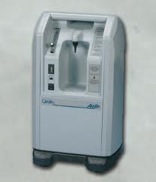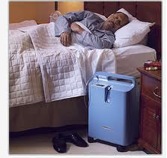 Medical Waste Incinerators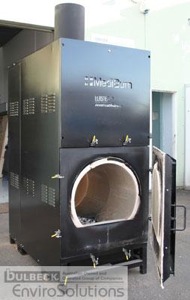 We have been selected to install two state of the art medical waste incinerators in the Republic of Kiribati. These units are of US design and manufacture, and are used extensively throughout the world, meeting all regulatory requirements for emission.
Oxygen Plants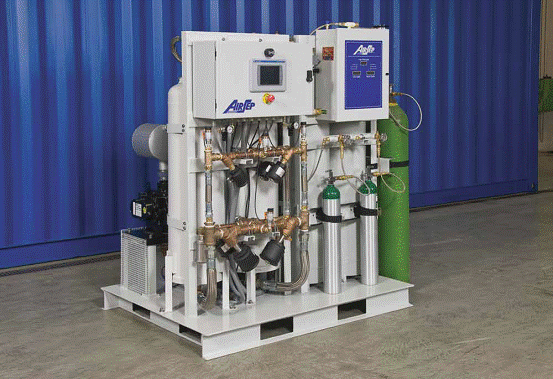 Premier Biomedical Engineering has expanded into the Pacific Islands, particularly Kiribati and Nauru. Both countries have chosen Premier to supply and install state of the art oxygen plants that will provide much needed oxygen for the hospitals.
The machines are of US manufacture and extract oxygen from room air by an adsorption process involving a special ceramic called zeolyte.
Premier Biomedical Engineering first installed such a machine at the Goroka General Hospital in the highlands of PNG. It has been managed locally by hospital staff that were selected for factory training in USA. The unit has now been operational for two years and supplies oxygen to Goroka and surrounding hospitals.
Modular Oxygen Cylinder Filling Plant
Recent advances in design of both concentrators and compressors have allowed the possibility of development of modular plants, that can be transported by aircraft as small as a Dash-8, can be quickly assembled, and produce a significant output of Oxygen.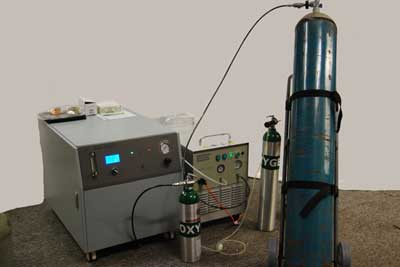 This has been made possible by incorporating all of the low pressure components (air compressor, filters, dryer and concentrator) into a single cabinet, on wheels for easy manoeuvring, and containing the necessary monitoring and alarms within the cabinet as well.

A single hose connects the output to the compressor.

Design of the compressor is a radical departure from the traditional. The 4 stage unit incorporates an eccentric shaft on which the 'floating' piston-cylinder assemblies are mounted. Connection between the cylinders is by way of high pressure hoses.

Incorporated in the compressor cabinet are pressure sensors, alarms and cut off switches, as well as the required pressure gauges. The unit automatically shuts off when cylinder pressure reaches 2,000 psi.

The compressor assembly is also mounted on wheels, allowing for easy manoeuvring.

The weight of the concentrator is 120Kg, and of the compressor is 80 Kg. The concentrator can be made easier to manhandle into an aircraft by removing the wheels and substituting two 'stretcher poles', so then the entire unit can be picked up by two (or preferably four) strongmen. This is of particular importance when attempting to load into the hold of a Boeing 737 without a fork lift!

This modular plant can fill a 7,000 litre cylinder ('G'size) in 8.5 hours. A 'D' size (1200litre) cylinder can be filled in about 2 hours
Oxygen purity can be controlled by judicious adjustment of the concentrator pressure and flow controls, so achieving 90-95% is a reality.
CR X-Ray
Premier Biomedical Engineering are contracted to provide X-ray facilities to the PNG LNG (Liquified Natural Gas) Project. This is a giant project headed by Exxon Mobil and a number of subsidiary partners. What is special about these X-ray facilities is that they are designed to fit completely into specially equipped containers that can be shifted from site to site as required. (All potential employees of the LNG Project must be screened for lung diseases particularly tuberculosis.)
The containerised facility is air conditioned and lead lined for safety. Each is fitted out with a GE AMX4 mobile X-ray unit, table, bucky and a Fuji image processoor, which allows the X-ray to be displayed on a screen in less than 30 seconds.

We are supplying six of these units.
Haematology Analysers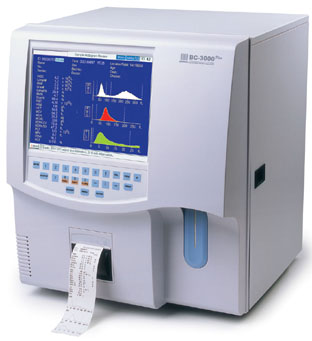 Premier is supplying a total of six Mindray haematology analysers to the LNG Project. This adds significantly to the number already sold into both Provincial Hospitals as well as private clinics in PNG. The units are of exceptional reliability, having now been in operation for more than two years
Other Diagnostic Equipment
Premier Biomedical Engineering has become a number one supplier for diagnostic ultrasound equipment, interpretive ECG machines, vital signs monitors, anaesthetic monitors, patient ventilators, electrosurgery apparatus, and drug pumps throughout PNG as well as the Pacific Islands.

We also have a well earned reputation for after sales support, even though some regions are quite remote. Enquiries are welcome for any of these items of medical equipment.